LG LRE3023ST Freestanding Electric Range Review
$999.99
Better than
67%
of Reviewed Ovens

Conclusion
Conclusion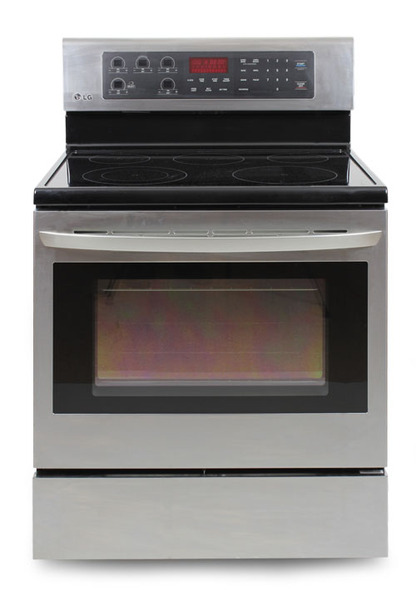 Without a doubt, the LG LRE3023ST is one of the finest machines we've seen, cementing LG as a leading manufacturer of our most important appliance.
Turning in phenomenal results in almost all of our tests, the LRE3023ST exhibited the kind of breadth chefs need in the kitchen: excellent oven abilities on all settings. Bakers will delight in the delicate evenness the LRE3023ST displayed, barely flickering on the temperature dial on all settings.
The only weaknesses we found were in broiling and boiling. While the former is not likely to matter as much (though it might!), the boiling issue is important to note. Many people favor the rangetop and rarely use the oven at all—save for the occasional frozen pizza. So it's especially important to know thyself when considering this range. If you're a lazy chef and rangetop user, this many not be the range for you as quick boiling can be accomplished for less. However, if you are a serious chef and need a solid oven as well as a rangetop, the boiling results may be too slow.
Let us be as clear as possible: this oven has almost no flaws. If you are fine with boiling times, this oven is an absolute steal under $900.