Electrolux EI30EF55GS Freestanding Electric Range Review
$2,199.00
Better than
42%
of Reviewed Ovens

Range Performance
Range Performance Overall
The Electrolux EI30EF55GS takes advantage of the electric edge, exhibiting a superb range of temperatures that gas can't provide due to the minimum temperatures of natural gas or propane combustion. Unfortunately, the cost of this is control, and there is no flame to see in an electric element. Electric ranges also lag a bit after adjustment unlike the instant reduction of flame in the gas. It's a trade off that each user must consider.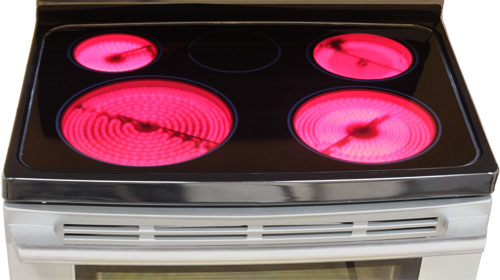 Water Boiling
The water boiling was a bit of a disappointment. While we do see a great average boiling time—there aren't any weak burners—the Electrolux EI30EF55GS doesn't have any very speedy boilers, with the front two boiling six cups in eight minutes. Sure, the rear elements can boil six cups in eleven and half minutes—awesome for the b-team—but most folks would appreciate a fast boiler.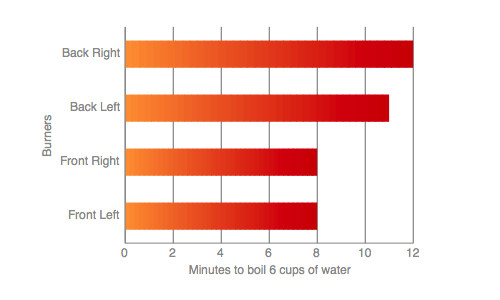 Low Temperature Cooking
Here we found excellent simmering results, as every element could provide gentle heat under the exceptional temperature of 90°F. Good for simmering small quantities of liquids, melting chocolate without a double boiler, and much more!
Range-top Temperature Range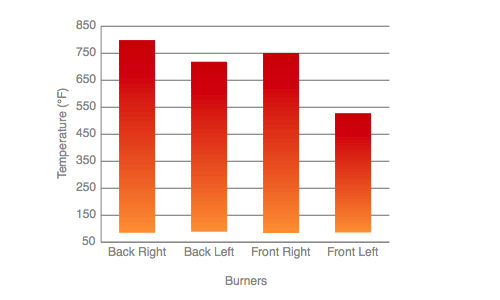 High Temperature Cooking
The searing situation makes it possible to handle whatever high-temperature job you need done. Our sensors recorded temperatures no lower than 527°F: completely satisfactory for making that satisfying hiss from the skillet.